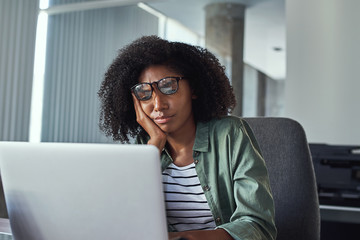 Loss is part of life; consequently, grieve is inevitable.
Many of us do not prepare on how to deal with the unfortunate events of life, neither do we have any knowledge on its occurrence specifics nor the impact it will have on us.
Talking about death and its aftermath is almost a taboo in our society. Walking through your loss is a necessary journey which will help you bounce back to normalcy.
Almost everyone is faced with overwhelming feelings of bereavement and grief. Most people have the capacity to move on after a loss. Many others can only move on with the help of a Grief Coach who has the right tools and experience to skillfully accompany them through their mourning times. Such a Grief Coach helps them to easily navigate the moments and come to terms with reality, which empowers the bereaved to be able to live their best life afterwards.
One core focus of Grief Management is to light the inner fire of resilience in those who are travelling their path of grief using proven tools and life experiences for achieving joy and fulfilment and forging a positive vision for the future.
OUR GRIEF COACHING PHILOSOPHIES
Death is not the greatest loss in life.

You are not what happens to you.

Loss is universal; grief is personal.

Your strength outweighs your grief.
Grief Coaching for Individuals

Grief Coaching for Employees

Grief Coaching for Leaders, HR and Line Managers

Grief Training and managing the impact of grief in the work place.
THE GRIEVING PROCESS
Living and working when grieving is intense, however, it is made possible with the right knowledge and support.
At 4 Large Minds we provide Grief Coaching Session to support individuals who are struggling with loss of any kind including loss in their personal lives, business, workplace or any type of loss that has a pensive, sad and grieving impact.
We run Grief Management Training for Supervisors, Line managers, Human Resource Managers and leaders in general who are managing subordinates and staff in a grieving state.
From experience, you will agree with us that organisations and the society at large struggle with how to manage a grieving or bereaved individual who needs help. The griever is usually left to function without performance.
Our approach is to work directly with individuals and organisations to educate, support and guide in these highly sensitive areas of grief and loss which include relationship breakdown, death, loss of a job, etc.
WHY CHOOSE US FOR YOUR GRIEF COACHING AND TRAINING
A recalibrating place for decision making.
A theatre for personal and professional growth rebirth.
A place of motivation for strong positive action.
A source of nonjudgmental support.
A discovery room for identifying your spark.
OUR IDEAL CLIENT FOR GRIEF COACHING
Self-employed or employee who has challenges returning to the job after a loss
Individuals struggling to cope with their grief and lack the poise, energy, inner power or concentration at work which is affecting their personal lives and performance at work place.
People grieving as a result of death or non-death situation.
Family and friends of people grieving.
Line managers, HR managers, colleague and team members of people grieving.
At vero eos et accusamus et iusto odio dignissimos ducimus qui blanditiis praesentium voluptatum deleniti atque corrupti quos dolores et quas molestias data.