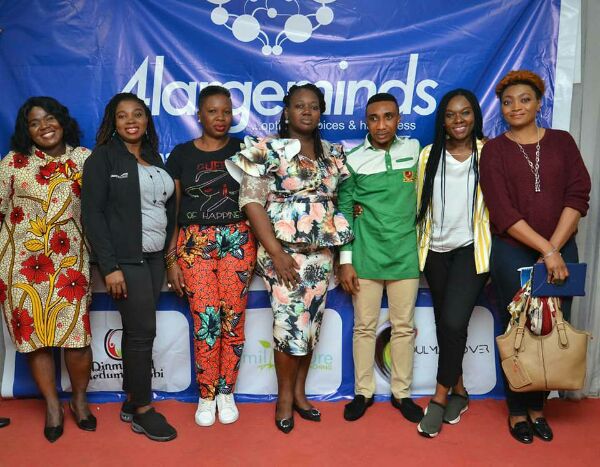 PURPOSE OF THE CONFERENCE:
Implement behaviours to transform your personal and professional life
Have more insight into the power of the mind
Improve your mental and physical health
Manage stress effectively and become more resilient to change
Create more meaningful and positive relationships
Transform your finances
Live a happier and more fulfilling life.
We believe that in order to break the negative cycle in which we are trapped, we have to accept that the power to change must come from within, and only you is capable of reframing your mind.
The Eq to freedom conference 2019 is the gathering of great minds. Negative and myopic mind is our own way of imprisoning ourselves, we are all capable of creating our own personal prisons, and when these happen, it does not matter where we live, even if we were born in the most liberal country in the world, we are capable of putting up our own fences around ourselves simply with our minds and hearts.
Fences and barriers so strong that we need conscious efforts to break them down because the hardest prison to escape is in our mind.
The goal of the conference is to expose participants to the lies in their belief system so that they are certain that in the solitude of their minds, they can truly be free. It does not matter how harsh the economy is, how bad the situation around them is, what any government is making them believe, or how much others want to control them. In their heart and soul, dwells the action to transform and the determination to live with a sense of freedom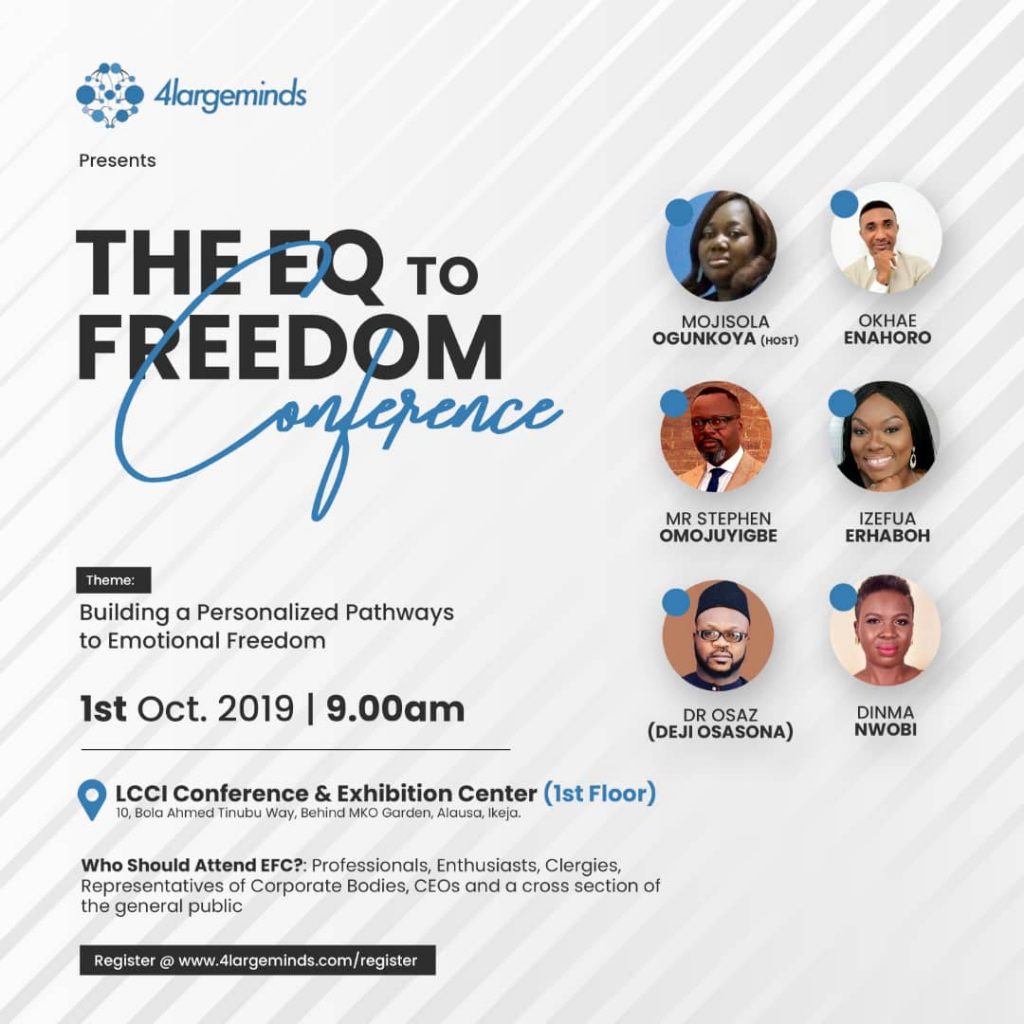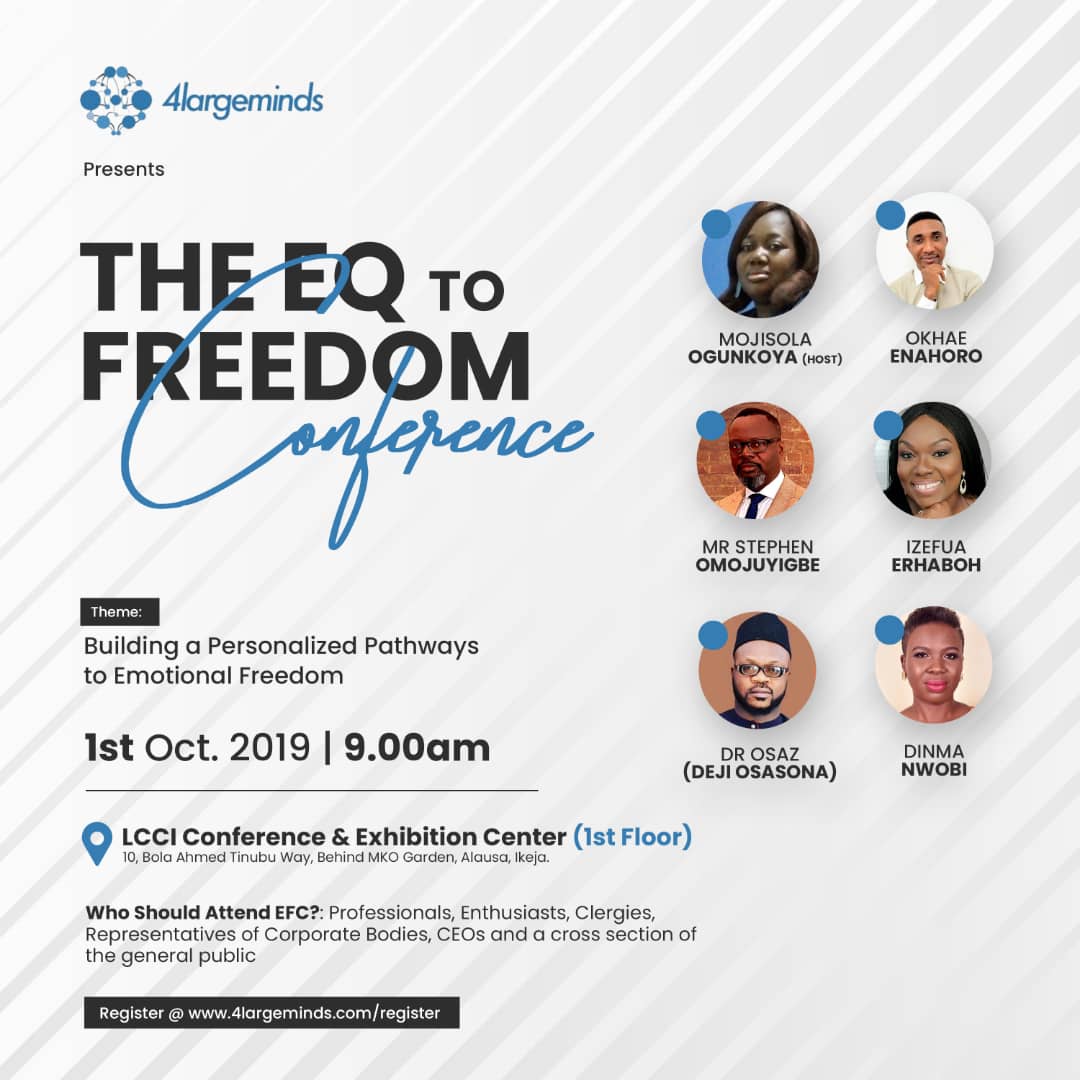 Past Events and Training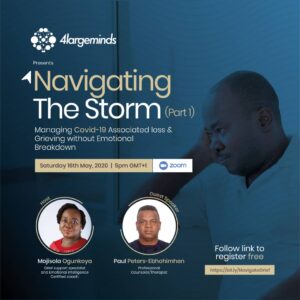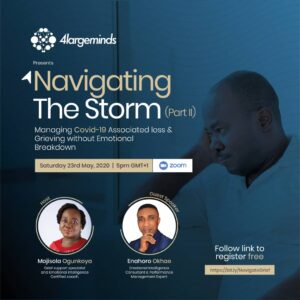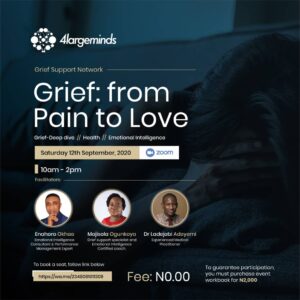 SUB-THEMES:
Healthy living from the mind to the body
The dynamics of forgiveness and the healing process
Trapped in beliefs
The pathway to true happiness
Resilience
SPEAKERS:
Enahoro Okhae
Dr Osaz (Deji Osasona)
Izefua Ehia-Williams
Stephen Omojuyigbe
Dinma Nwobi
Moji Ogunkoya (Convener)
DATE: 1ST OCTOBER 2019
TIME: 9AM-3PM
VENUE: LCCI CONFERENCE & EXHIBITION CENTER (1ST FLOOR),
10 BOLA AHMED TINUBU WAY,
BEHIND MKO GARDEN, ALAUSA, IKEJA, LAGOS.
Project Gallery