There are two stories of when the first Father's Day was celebrated. According to some accounts, the first recorded observance of Father's Day was held on 5 July 1908 at Fairmont, West Virginia in the United States through the efforts of Grace Clayton.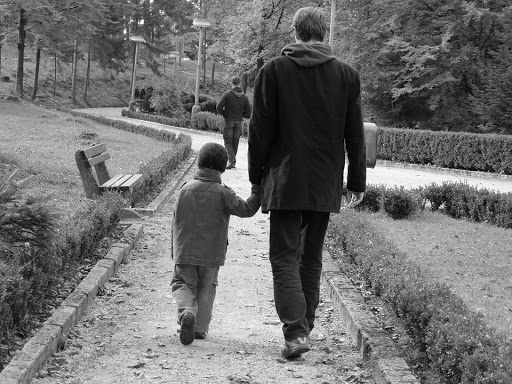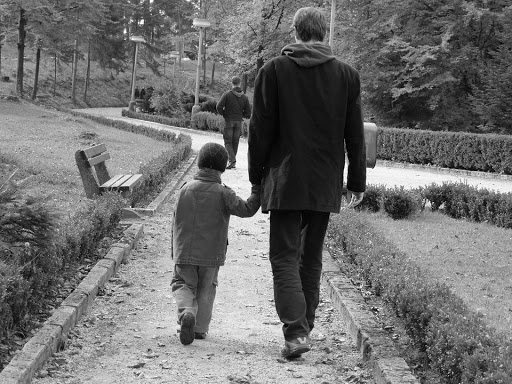 The seeds of a Father's Day Service were planted seven months earlier
when a horrible mine explosion at Monongah, West Virginia killed more than 360 men. The 210 fathers who died left behind more than 1000 children.
Grace, who was Mourning the death of her father from several years earlier, was touched by the thought of so many grieving children and suggested to her pastor that the local church dedicate a special day to honour and remember all fathers.
She suggested Sunday closest to her father's birthday and Father's Day was born.
For many of us we do not experience the Father's Day with such perfection. For some, we are grieving the loss of a loving father. Others of us are coping with the loss of the imperfect father and letting go of the hunger for something different.
Others are still distressed by the loss of a child and how that loss now colors the day set aside for celebrating fatherhood.
It can be impossible to explain to someone who hasn't been through the loss
of what it feels like to lose your father. You may think of him every day and of course on Father's Day, with all of the promotion that goes with it, it can be a particularly tough time for you.
You may be seeing lots of messages on Facebook and Instagram, and other social media handles, reminding you that this special day. This may make you feel upset, sad, and even jealous. You may miss the good times and what you will never go to do together. This is a perfectly normal response.
As anyone who has lost someone close to them will know, grief doesn't have a linear timeline. The grieving process is personal and people react in different ways.
You may be surprised by your grief; how intense it may be at times or how long it is lasting. Even if you have family and friends around you, you can still miss your father.
Irrespective of where you find yourself this Father's Day, we encourage you to take time to honor the men in your life that have modeled love to you. If you're struggling with grief this Father's Day, know that you're not alone.
Here are some things you can do to help make coping with the day a little easier.
 Take some quiet time
 Write a letter to or about your father
 Pay tribute.
 Creates a Memorial Video
 Heal by helping
 Spend time with your kids.
 Surround yourself with loved ones.
 Create a memory book
 Light a candle
Authored by Mojisola Ogunkoya